OUR HOLISTIC HEALING PRACTICE
A HOLISTIC LIFESTYLE EXPERIENCE
Based in the small town Hoi An, founded by Anh Nguyễn (a chemist, a qualified aromatherapist, a yoga teacher, a holistic practitioner) and Antoine Gresland (a sound engineer, a Buddhist, a meditation teacher, an energy healer).
ESSENSIAN aims not only to provide you an artisan line with 100% natural Aromatherapy products in small batches, handcrafted with love (as essential oils, handmadesoaps, skin care, bath & body care products...), but also to share meaningful lifestyle choices & healthier option for yourself & the enviroment through many workshops and seminars about Traditional healthcare, Vietnamese healthcare culture, Well - being, Aromatherapy, Beauty energy, Energy medicine, Yoga & Mediatation...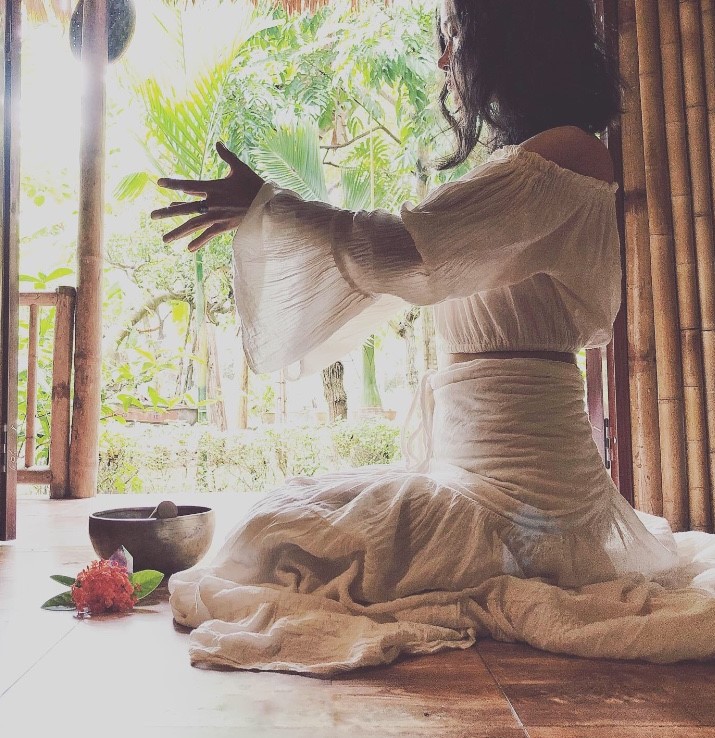 ESSENSIAN was founded in 2016 by a Vietnamese chemist, yoga teacher, qualified aromatherapist and holistic practitioner - Anh Nguyễn.
Anh focuses on applying ancient Vietnamese and Asian herbal knowledge to create new and exciting products. As a qualified aromatherapist, AROMATHERAPY at the heart of ESSENSIAN. All of ingredients are natural organic, have no chemicals or preservatives and come from sustainable sources.
With Anh Nguyễn, ESSENSIAN is not just a product but a way of living. Anh always share her skills and expertise on how to live a healthy and happy life with her world class workshops, aromatherapy, traditional healthcare, Natural skin care, yoga and meditation...